McMinnville Rehabilitation Services
Providing Thorough Healing
Our goal at Lanning Family Chiropractic, P.C. is to help you get back to living the life you love. We want to see you healthy so you can stay active with friends and loved ones. Dr. Lanning has had great success helping those suffering from an auto accident or sports injury get back to their pre-injury status.
In our new McMinnville facility, we're happy to offer rehabilitation services to help patients like you heal and recover thoroughly. In order to stay out of pain and live well, we'll help you improve your health and become stronger. We're continually adding to our rehabilitative services to ensure we can help you get the care you need from a variety of injuries. These include:
Personal injuries (slips, falls, sprains, etc.)
Auto accidents
Sports injuries
Micro traumas (poor posture, poor ergonomics, etc.)
Functional Movement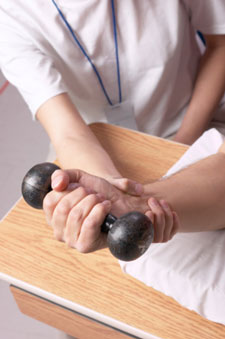 Core Stabilization – By practicing and learning core exercises, you can strengthen your core and your back to not just relieve pain, but prevent it from coming back.
Stretching/ARom
Postural Exercises – We'll teach you and guide you through exercises you can do at home to help strengthen and improve your posture.
Gym Ball Exercises – We'll teach you exercises that you can do in your home so you can maintain your health.
Weights – Using light weights, you'll work to strengthen weak or damaged muscles.
Plyometrics
Hydrotherapy
Cryotherapy
Electrical Muscle Stimulation
If you're looking for McMinnville rehabilitation services, we'll work to help you get out of pain and then take your health to the next level. Give us a call today and let's get started. (503) 474-0664
---
Lanning Family Chiropractic, P.C.
McMinnville, Sheridan, Lafayette | (503) 474-0664